University of Public Service – Ludovika
The University's paramount goal is to provide the public sphere with quality professionals in a constantly changing environment by aligning education and training with career paths. The NUPS concept is an innovative collaboration and networking model for the enhancement or knowledge creation and transfer in public service education, especially in the Central European Region. Educational strategy of NUPS aims at meeting the human resource needs of central and local public service organizations mainly in the national context of Hungary but also widening the courses and student population in the international context. Bologna conform university degrees are offered at bachelor and master levels in the following fields:
The university offers doctoral degrees in the fields of Military Science, Military Engineering and Public Administration.
The NUPS functions as a key institution for knowledge transfer and creation both nationally and internationally by nurturing a research oriented environment exploring the latest advancement in contemporary public administration science, security policy and law enforcement.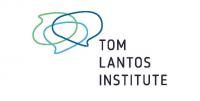 The Tom Lantos Institute is an independent human and minority rights organisation with a particular focus on Jewish, Roma, and Hungarian communities and other ethnic or national, linguistic and religious minorities. As an international research and education platform, TLI aims to bridge the gap between research and policy, norms and practice.
It was established in Hungary in May 2011 by the decision of the Hungarian Government and the U.S. Senate to honour and continue the legacy of Tom Lantos, a Hungarian-American and the only Holocaust survivor ever elected to the United States Congress. A powerful voice for human rights and civil liberties throughout his life, he was the Co-Founder of the Congressional Human Rights Caucus and rose to become the Chairman of the House Foreign Affairs Committee. After his death, the Congress permanently established the Tom Lantos Human Rights Commission. TLI locates itself at the intersection of human rights and identity politics. While appreciating the importance of legal perspectives and remedies to violations, it investigates through multidisciplinary approaches the problem solving capacity of existing national and international norms. TLI's principal strategic goal is the socialisation of human and minority rights through research, education, public debates, publishing, and memorialisation.