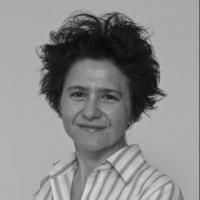 I hold a Ph.D. in International Politics  from the University of Wales, Aberystwyth (2000), an M.Sc. in Strategic Studies from UWA, an M.A. in International Relations from Bilkent University and a B.Sc. in International Relations from Middle East Technical University.
I was a Woodrow Wilson Fellow at WWIC in 2006-07 and a Visiting Senior Research Fellow at King's College London in 2013-14. I have been an Associate Member of the Turkish Academy  of Sciences since 2012.
I am a founding Governing Board Member of the  European International Studies Association (EISA) and past member of the Steering Committee of the Standing Group on International Relations (SGIR) of the ECPR. I am a Past President of  the Central and Eastern European International Studies Association (CEEISA) and Past Chair of International Political Sociology (IPS) section of the International Studies Association (ISA). I served as the 2015 Program Co-Chair of the International Studies Association, 2013 Program Co-Chair of the Pan-European Conference on International Relations (EISA-SGIR), 2010 Program Chair of the IPS Section of the International Studies Association,and  the 2009 Program Chair of the Central and East Europe International Studies Association.
I served as Associate Editor of Security Dialogue during 2008-2013. I am an Associate Editor of International Political Sociology, editorial board member of the journals ID: International Dialogue, Security Dialogue, International Studies Quarterly andGeopolitics, and editorial advisory board member of the journals Mediterranean Politicsand Uluslararası İlişkiler.  
I was awarded 'the best article award published in Politics in 2004′ by the Political Studies Association in 2005, 'GEBIP Young Scientist Award' by Turkish Academy of Sciences in 2008, and 'TUBITAK Young Scientist Incentive Award' by the The Scientific and Technological Research Council of Turkey in 2009.
I am currently a faculty member at Bilkent University, Department of International Relations.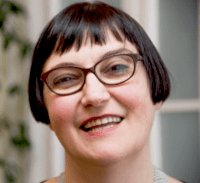 Anna-Mária Bíró became the President and CEO of the Tom Lantos Institute in February, 2013. She holds a M.Sc. in Public Administration and Public Policy from the London School of Economics and a PhD in political sciences from the Eötvös Loránd University, Faculty of Law and Political Science, Budapest, Hungary. Anna-Mária Bíró has dedicated her career to bringing awareness to minority populations and promoting human rights. She began her career, working as an intern at the International Service for Human Rights in Geneva and Amnesty International in London. In the early 1990s, Anna-Mária Bíró was an advisor on international relations to the President of the Democratic Alliance of Hungarians in Romania. Between 1996 and 2004 she was the head of the Budapest Co-ordination Office of Minority Rights Group International (MRG) and she worked as the Advisor on Minority Affairs of the OSCE Mission in Kosovo. Prior to working at the Tom Lantos Institute, Anna-Mária Bíró was a senior consultant to the Managing Multiethnic Communities Programme, LGI/Open Society Foundations. Also, she was a director of the higher education, innovation course "Incorporating Ethno-cultural Diversity into the Teaching of Public Administration" that was organised by the Central European University in Budapest. Anna-Mária Bíró is member of The UK Network on Minority Groups and Human Rights.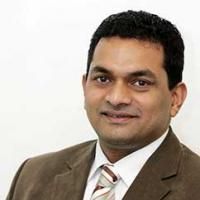 Joshua Castellino has an MA in International Law and Politics and completed his PhD in International Law and Human Rights Law. He is Professor of Law & Dean of the School of Law at Middlesex University, London, and Adjunct Professor of Law at the Irish Centre for Human Rights, Galway, Ireland. He teaches public international law and international human rights law (all levels) and with the development of the postgraduate specialism on Minority Rights Law. He founded the Annual Summer School on Minority & Indigenous Peoples Rights at the National University of Ireland, Galway. Castellino was part of the EU-China Experts & Diplomatic Dialogue and Lawyers for the New Millennium: Support for the Arab Law Union. He regularly engages with multilateral organisations and with Law Societies and NGOs in Europe, Asia, the Middle East and Latin America, on issues of human rights advocacy and public international law. He is currently on the Leadership Council of the United Nations Sustainable Development Solutions Network where he co-chairs the Thematic Group on Social Inclusion, Gender and Human Rights. He has authored and edited eight books in international law and human 11 Global Minority Rights Summer School, Budapest, 19-25 July 2015 rights law, on self-determination, title to territory and indigenous peoples rights, besides several articles on a range of these and other legal sub-topics. He has completed the third, in a five-book series published by Oxford University Press, on issues concerning Global Minority Rights Law, the latest entitled Minority Rights in the Middle East: A Comparative Legal analysis (with Kathleen Cavanaugh).
Source: Middlesex University of London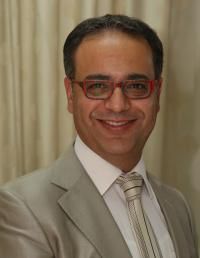 Zaid Eyadat is a political scientist, human rights professor, and Dean of the School of International Studies and Political Science at the University of Jordan, with over ten years of experience in researching the democratization of the Middle East within the framework of game theory. His expertise lies in Middle East politics, with his current research focusing on human rights, conflict management and resolution and Islamic thought. He has contributed extensively to the analysis and advancement of Middle East politics within a comparative and international framework. Some of his recent works include "Minorities in the Arab World: Faults and Faults Lines," "Islamic Feminism: Roots, Development, and Policies" and "The Calculus of Consensus: an Alternative Path to Arab Democracy." Currently, he is finalizing a project on Islamic theorizing on politics and the state, the theory of ethics in Islam, as well as developing an explanatory model for the Arab revolutions.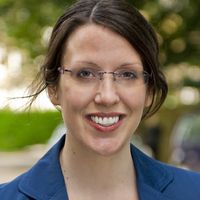 Dr Eve Hepburn is Senior Lecturer in Politics, Founding Depute Director of the Academy of Government and was Co-Director of the Master of Public Policy (MPP), Executive Programme in Public Policy, and Postgraduate Certificate in Practice in Government. She is also Associate Editor of Scottish Affairs and International Editorial Board Member of the Island Studies Journal. She was Co-Editor of Regional & Federal Studies from 2007-2012 and Co-Convenor of the European Consortium for Political Research (ECPR) Standing Group on Federalism and Regionalism from 2008-2013. Eve joined the Department in February 2007 as an ESRC Postdoctoral Fellow. During 2008-10 she held a Leverhulme Early Career Fellowship and directed the MSc Multi-level and Regional Politics. Prior to this, she was a Research Fellow at the University of Aberdeen. She has also held Visiting Fellowships at the University of British Columbia (Vancouver), McGill University (Montreal), European University Institute (Florence), Università di Cagliari (Sardinia), University of Prince Edward Island (Charlottetown), Aland Islands Peace Institute (Finland) and Großbritannien-Zentrum der Humboldt-Universität zu Berlin (Germany).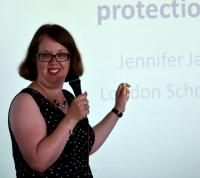 Jackson-Preece holds a BA and MA in political science from the University of British Columbia and DPhil in International relations from Oxford University.  Jackson-Preece is currently an Associate Professor of Nationalism, with a joint appointment in both the European Institute and the Department of International Relations, at the London School of Economics and Political Science.
She specialises in Human and Minority Rights Law and Policy Ethnicity, Nationalism and Religion in International Relations Problems of Security in Plural Societies, History of the European States System International, and Political Theory. She has consulted for Minority Rights International, The European Union, Foundacion Caja Madrid, Government of Hungary, and Beth Shalom.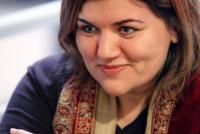 Angéla Kóczé, PhD is a sociologist. Currently she is a Visiting Assistant Professor at the Wake Forest University. She is also research fellow at the Hungarian Academy of Sciences, Institute of Sociology and affiliated research fellow at the Central European University, Center for policy Studies. Dr. Kóczé has done several research mainly focused on social and legal inequalities of Roma in the various European countries as well as the intersection of gender ethnicity and class regarding minority and migrant population in Europe. She has written extensively about the racialization and the unequal access to social, economic and political rights of Roma in Europe. Some of her work was published in various books by Palgrave, Ashgate as well as international organizations such as UNDP. Besides her academic career Dr. Kóczé also worked as a senior policy adviser in the Hungarian government (2004-2008). Previously to gain her PhD, she worked as a funding director of the European Roma Information Office (ERIO) in Brussels (2003-2004), as well as the former director of the human rights education program at the European Roma Rights Centre (1998-2003) in Budapest, Hungary. Moreover, she was the founding director of the Romaversitas program (1996) in Budapest which offers a scholarship and mentorship for underprivileged Roma minority university students.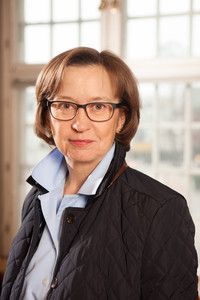 Dr. Malloy holds a doctorate in Government from the University of Essex (UK) and an MA in Humanities and Social Sciences from the University of Southern Denmark. She is the director for the European Centre for Minority issues and heads up ECMI's research cluster Citizenship and Ethics and teaches at the University of Southern Denmark and Flensburg University. She is a political theorist specializing in political and legal aspects of national and ethnic minority rights in international law and international relations, especially in the European context. Her current research include minority citizenship, agonistic democracy, ethno-ecologism, minority indicators, and inter-sectional discrimination. Dr. Malloy has been called upon for expert advisory opinions by local and national governments, the Council of Europe, the OSCE and the European Commission. She is a member of the Advisory Committee on the European Framework Convention for the Protection of National Minorities elected by the Committee of Ministers in respect of Denmark. Dr. Malloy has previously taught at the EU's Master Programme in Human Rights and Democratization in Venice, Italy, the Master in European Integration and Regionalism in Bolzano and the University of Bologna's European Master in Peace-making and Peace-building. She currently teaches a course on political theory as well as courses on minority issues in the joint cross-border programme European Studies at the University of Southern Denmark and Flensburg University.
Dr. Malloy has served in the Danish Foreign Service in numerous positions and represented the Danish Government in international fora on post-conflict resolution for Rwanda and Bosnia, transition and development for Albania as well as on indigenous affairs issues. Dr. Malloy is the author of National Minority Rights in Europe (OUP, 2005) as well as numerous articles about minority issues.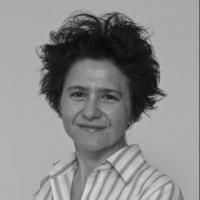 O'Leary holds a PhD of Political Science from the London School of Economics and Political Science (LSE), which was published as The Asiatic Mode of Production: Oriental Despotism, Historical Materialism and Indian History. From 1983 to 2003, O'Leary was on the faculty of the LSE as a professor of Political Science, head of Government Department, and elected Academic Governor. Between 2012 and 2014, he was a professor of Political Science at Queen's University Belfast. Currently he is the Lauder Professor of Political Science at University of Pennsylvania.
O'Leary's career has also included political advisory work. He was a political advisor to the British Labour Shadow Cabinet on Northern Ireland between 1987-8 and 1996-7. He advised Irish, British, and American ministers and officials and the Irish-American Morrison delegation during the Northern Ireland peace process, appearing as an expert witness before the US Congress, and being a guest at the White House. O'Leary has also worked as a constitutional advisor for the European Union and the United Nations in the promotion of confederal and federal re-building of Somalia, and for the United Kingdom's Department of International Development in constitutional consultancies on power-sharing in coalition governments in Kwa-Zulu Natal, South Africa, and in Nepal. Between 2003 and 2009 he was regularly an international constitutional advisor to the Kurdistan Regional Government in Iraq, assisting in the negotiation of the Transitional Administrative Law (2004); electoral systems design (2004-5); the Constitution of Iraq (2005), and the Constitution of the Kurdistan Region (2005-). He has been an expert witness on Iraq to branches of the US Government, and to the United Kingdom's Iraq Commission. In 2009-2010 O'Leary was seconded to the UN as the Senior Advisor on Power-Sharing in the Standby Team of the Mediation Support Unit of the Department of Political Affairs.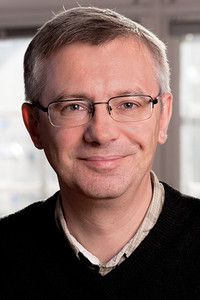 Dr. Alexander Osipov is a Senior Research Associate of the European Centre for Minority Issues (Flensburg, Germany) since September 2010. He is heading ECMI's Justice & Governance Cluster. Previously he worked in the Russian Academy of Sciences and in the Human Rights Centre 'Memorial' and was involved in a series of research and human rights advocacy projects on minorities and non-discrimination. Currently his research interests include ethnic and racial discrimination, non-territorial autonomy, and ethno-cultural diversity policies. He is also doing research on post-communist transformation in Belarus, Ukraine and Moldova.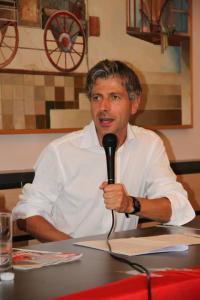 Francesco Palermo, PhD, is Professor for comparative constitutional law in the University of Verona and Director of the Institute for Studies on Federalism and Regionalism, EURAC, Bolzano/Bozen (Italy). He is the President of the Council of Europe's Advisory Committee on the Framework Convention for the Protection of National Minorities, Full Member of the Group of Independent Experts on the European Charter for Local Self-Government and a former Senior Legal Adviser of the OSCE High Commissioner on National Minorities. Currently he is a non-party member of the Italian Senate from South Tyrol. Full information and list of publications at: https://www.eurac.edu/en/research/autonomies/sfereg/staff/Pages/staffdetails.aspx?persId=17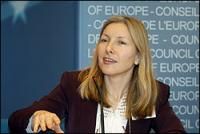 Dr. Dimitrina Petrova is the founding Executive Director of The Equal Rights Trust, an international human rights organisation launched in January 2007 to promote equality as a fundamental human right. Previously she headed the European Roma Rights Centre, an international human rights organisation based in Budapest, of which she was the founding Executive Director since 1996 and which has been the recipient of a number of awards for pioneering work on racial equality. She led teams of lawyers and advocates to record numbers of landmark court victories – over 20 cases won in the European Court of Human Rights and hundreds of cases in other international and national jurisdictions during her tenure. Since 1997, she has also been Visiting Professor at the Central European University's Legal Studies department, and is currently a Fellow at the University of Essex. She was the Director of The Human Rights Project in Sofia, Bulgaria (1992-96), and Chair-holder in international relations and peace at the University of Oregon (1995).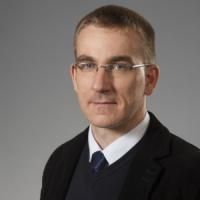 András is an expert on EU Foreign and Security Policy, the European Neighborhood Policy, and the Post-Soviet region. András is currently the Senior Research Fellow on Eastern Neighbourhood and Russia at the Finnish Institute of International Affairs. Previously he worked as a research fellow at the Institute for Strategic and Defense Studies at the Zrínyi Miklós National Defense University and at the Hungarian Institute of International Affairs. András received his Ph.D. in Modern History and International Relations from Eötvös Loránd University in Budapest.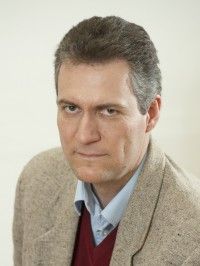 Balázs Vizi graduated in law at the Eötvös Loránd University (Budapest) in 1999, he received PhD in political science from the Katholieke Universiteit Leuven (KU Leuven) in 2006. He has specialized in international human and minority rights law. From 2002 he works at the Research Institute of Minorities of the Hungarian Academy of Sciences and from 2004 he is lecturer at the Department of International and European Law of the National University of Public Service. He is author of several publications on minority issues in the context of the European Union and co-editor of several books on minority rights protection. . He has had major field trips and missions to European Academy of Bolzano; University of Pristina, Kosovo; ISSiRFA, Rome; Centre de Droit International ULB, Brussels; and Lateran University, Rome. Vizi is a member of Association for the Study of Nationalities and of the Board of the Observatiore european sur les minorities se la Sorbone in Paris. He is also a Non-Resident Senior Research Associate at the European Centre for Minority Issues, and editor of Pro Minoritate.