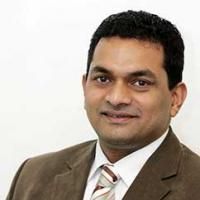 Joshua Castellino has an MA in International Law and Politics and completed his PhD in International Law and Human Rights Law. He is Professor of Law & Dean of the School of Law at Middlesex University, London, and Adjunct Professor of Law at the Irish Centre for Human Rights, Galway, Ireland. He teaches public international law and international human rights law (all levels) and with the development of the postgraduate specialism on Minority Rights Law. He founded the Annual Summer School on Minority & Indigenous Peoples Rights at the National University of Ireland, Galway. Castellino was part of the EU-China Experts & Diplomatic Dialogue and Lawyers for the New Millennium: Support for the Arab Law Union. He regularly engages with multilateral organisations and with Law Societies and NGOs in Europe, Asia, the Middle East and Latin America, on issues of human rights advocacy and public international law. He is currently on the Leadership Council of the United Nations Sustainable Development Solutions Network where he co-chairs the Thematic Group on Social Inclusion, Gender and Human Rights. He has authored and edited eight books in international law and human 11 Global Minority Rights Summer School, Budapest, 19-25 July 2015 rights law, on self-determination, title to territory and indigenous peoples rights, besides several articles on a range of these and other legal sub-topics. He has completed the third, in a five-book series published by Oxford University Press, on issues concerning Global Minority Rights Law, the latest entitled Minority Rights in the Middle East: A Comparative Legal analysis (with Kathleen Cavanaugh).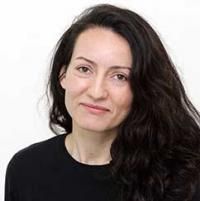 Dr. Elvira Domínguez Redondo is Associate Professor of International Law at Middlesex University, London (UK) and Adjunct Lecturer of the Irish Centre for Human Rights (NUI Galway, Ireland). She was awarded a PhD for her study of Special Procedures at the United Nations, at Universidad Carlos IIIde Madrid in 2004. She has worked in the past at the Transitional Justice Institute (University of Ulster, Northern Ireland), the Irish Centre for Human Rights (NUI University, Republic of Ireland), and University Carlos III de Madrid (Spain). She specializes in public international law and human rights legal theory and has worked as a consultant with the Special Rapportuer on torture at the Office of the High Commissioner for Human Rights, Geneva.
Source: Middlesex University London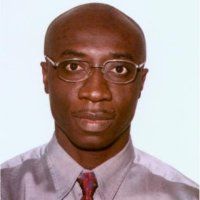 Kwadwo Appiagyei-Atua is a member of the Ghana Bar and Senior Lecturer at the Faculty of Law, University of Ghana, Legon, Accra where he teaches Public International Law and International Human Rights Law. He is also the representative Lecturer from University of Ghana in the LL.M Programme in Human Rights and Democratisation course, Centre for Human Rights, University of Pretoria, South Africa. Kwadwo obtained his LL.B (Hons) from the University of Ghana, Legon; LLM from Dalhousie University, Halifax, NS, Canada and his Doctor of Civil Law from McGill University. He then proceeded to do his post-doctoral fellowship at the Irish Centre for Human Rights, National University of Ireland, Galway, Ireland on a Bank of Ireland fellowship. Kwadwo just completed his Marie Curie International Incoming Fellowship at Centre for Educational Research and Development, Lincoln University, UK where he conducted a research on "Building Academic Freedom and Democracy in Africa." He is a Global Ethics Fellow of the Carnegie Council for Ethics in International Affairs, New York, USA and a member of the UN Sustainable Development Solutions Network (SDSN) Thematic Group 3 on "The Challenges of Social Inclusion: Gender, Inequalities and Human Rights."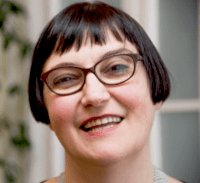 Anna-Mária Bíró became the President and CEO of the Tom Lantos Institute in February, 2013. She holds a M.Sc. in Public Administration and Public Policy from the London School of Economics and a PhD in political sciences from the Eötvös Loránd University, Faculty of Law and Political Science, Budapest, Hungary. Anna-Mária Bíró has dedicated her career to bringing awareness to minority populations and promoting human rights. She began her career, working as an intern at the International Service for Human Rights in Geneva and Amnesty International in London. In the early 1990s, Anna-Mária Bíró was an advisor on international relations to the President of the Democratic Alliance of Hungarians in Romania. Between 1996 and 2004 she was the head of the Budapest Co-ordination Office of Minority Rights Group International (MRG) and she worked as the Advisor on Minority Affairs of the OSCE Mission in Kosovo. Prior to working at the Tom Lantos Institute, Anna-Mária Bíró was a senior consultant to the Managing Multiethnic Communities Programme, LGI/Open Society Foundations. Also, she was a director of the higher education, innovation course "Incorporating Ethno-cultural Diversity into the Teaching of Public Administration" that was organised by the Central European University in Budapest. Anna-Mária Bíró is member of The UK Network on Minority Groups and Human Rights.
Source: Tom Lantos Institute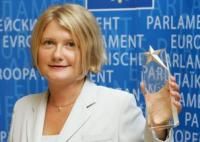 After the first European parliamentarian elections that took place in Hungary after the accession in 2005, Ms Gál was among the first Hungarian Members of the European Parliament thanks to the trust of the citizens who voted for Fidesz – Hungarian Civic Party. For her, who was not an active politician before, it became a part of her destiny to represent the interest of the Hungarian communities living all over the world. The protection and support of human-, minority- and freedom rights derive from her professional background and personal attitude.
The task was complex but she was given the necessary tools: memberships in parliamentary committees where these questions were to be raised. She is member and, since January 2007, Vice-President on the Committee of Civil Liberties, Justice and Home Affairs, which deals with the human, freedom and minority rights within the Union. She also became member of the Human Rights Subcommittee, and substitute of the Committee on Foreign Affairs, to which the human and minority rights enforcement in third countries belongs. Becoming co-president of the Executive Committee of the Tom Lantos Institute strengthens her belief that one swallow does not make a summer, but many a swallow does gruelling work amongst us, and others help with good will or empathy to enhance the spring. This idea is true now regarding the new Institute just as it builds up most of parliamentary work: finding partners, cooperation and the empathy felt towards each other in any corner of Europe.
Source: European Parliament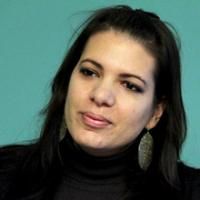 Ms. Rita Izsák-Ndiaye (Hungary) is the United Nations Special Rapporteur on minority issues appointed by the Human Rights Council as of 1st August 2011. She started her career in the Budapest-based European Roma Rights Center and later worked with the United Nations Office of the High Commissioner for Human Rights, the Open Society Institute, the Roma Education Fund, the Association for Women's Rights in Development and the Organization for Security and Co-operation in Europe, including human rights work on the field in Somalia and Bosnia and Herzegovina. She was the Chief of Staff of the Social Inclusion State Secretariat of the Hungarian Ministry of Justice and Public Administration during Hungary's EU Presidency and was responsible for several key priorities, including the establishment of the European Framework for National Roma Integration Strategies. Before taking up the UN mandate, Ms Izsák also served as the President of the Tom Lantos Institute (TLI) based in Budapest, Hungary.
Source: Office of the United Nations High Commissioner for Human Rights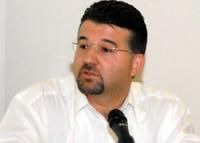 Dr. Yousef Jabareen is a human rights scholar, lawyer, and community activist. He currently serves as the founding director of the Arab Center for Law and Policy, Dirasat, based in Nazareth, Israel. As an Arab-Palestinian citizen in Israel, for over 20 years, Dr. Jabareen has ardently advocated for equal rights and full citizenship for this substantial minority group – some 20% of the population in Israel. His work focuses on various facets of discrimination and inequality such as the education system and the workplace while he also promotes cultural and housing rights. As a former staff attorney for the Association for Civil Rights in Israel, he was directly involved in several principled legal decisions impacting Arabs in Israel in the areas of land rights, fair representation in public bodies, and the legal status of the Arabic language. He is also a former head of the Arab student Union in Israel.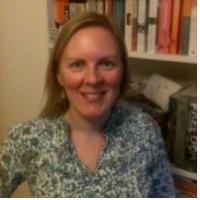 Dr. Corinne Lennox is Senior Lecturer in Human Rights and Associate Director of the Human Rights Consortium. Her research interests include the human rights of ethnic, religious and linguistic minorities and indigenous peoples, civil society mobilization and caste-based discrimination. Dr Lennox has been a consultant on minority rights for the UNDP, the UN Office of the High Commissioner for Human Rights and the UN Independent Expert on Minority Issues. She is a Trustee of the Dalit Solidarity Network- UK, a Visiting Fellow at the Human Rights Centre, University of Essex and is a member of the UK Network on Minority Groups and Human Rights. Dr Lennox has published widely including in the International Journal on Minority and Group Rights and the Netherlands Quarterly of Human Rights and is co-editor of the Handbook of Indigenous Peoples' Rights (Routledge, 2013) and Human Rights, Sexual Orientation, Gender Identity in the Commonwealth: Struggles for Decriminalisation and Change (Institute of Commonwealth Studies/Human Rights Consortium, 2013).
Source: The Human Rights Consortium is part of the School of Advanced Study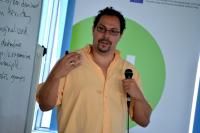 András L. Pap (JD., Ph.D., D.Sc.), a constitutional scholar, is SASRO-Marie S. Curie Fellow at the Institute of Sociology of the Slovak Academy of Sciences (Bratislava), and Research Chair and Head of Department for the Study of Constitutionalism and the Rule of Law at the Hungarian Academy of Sciences Institute Centre for Social Sciences Institute for Legal Studies (Budapest), and a Professor of Constitutional Law at the Law Enforcement Faculty of the National University of Public Service (Budapest), as well as Recurrent Visiting (Adjunct) Professor at Central European University's Nationalism Studies Program (also in Budapest). Currently he is on leave from Eötvös University (ELTE) Faculty of Humanities, Institute of Philosophy (Budapest). He is a member of several editorial boards (including an English-language journal), and has given over 70 presentations in English at international academic conferences. He has taught over 50 different courses, 20 in English. He published 6 books and 6 textbooks and over 200 articles (about 40 of them in English). His research interests include constitutional law, human rights, minority rights and law enforcement issues, surveillance, privacy and challenges brought by the new digital technology.
Source: CEU People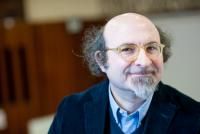 Gaetano Pentassuglia, PhD, teaches international law and human rights at Liverpool University. He has published widely in the field, especially on human rights issues relating to minority groups, including indigenous peoples, and broader questions of public international law. He has taught as a Visiting Professor at several universities such as Munich, Lund, Toronto, Palermo, Milano-Bicocca, and the European University Institute in Florence, and he is currently a Visiting Professor at the University of Deusto (Bilbao, Spain). Professor Pentassuglia's latest books include Minorities in International Law (2002) and Minority Groups and Judicial Discourse in International Law: A Comparative Perspective (2009). He has acted as consultant to a number of international and nongovernmental institutions and is a former member of the International Law Association Committee on the Rights of Indigenous Peoples. Professor Pentassuglia is also a frequent contributor to online magazines and discussion forums.
Source: Liverpool Law School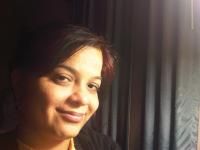 Ms. Manjula Pradeep is a human rights activist working for the rights of people discriminated based on caste, ethnicity and religion in India. She has been defending the issues and rights of women and girls from these communities for more than two decades. Manjula comes from a community, which is treated as impure and inhumane in Indian society. She is at present Executive Director of Navsarjan Trust, a state level Organization, based in western part of India. She has been on the board of International Dalit Solidarity Network and various state and national level organizations. Manjula has received recognition for her work. She is one of the recipient of women peace maker award, conferred by Joan Kroc Institute for Peace and Justice, San Diego University in 2011. She has also received woman of the year award conferred by L'Oreal and Femina for the year 2015. Manjula has been representing the issue of caste based discrimination at the United Nations and in the European Parliament, for more than a decade.
Source: Navsarjan.org
More than a decade ago I decided to change career due to my strong commitment to human rights. As a result, after many years in banking and communication, I started working in human rights organisations. I believe in positive change, I work for a change that brings more peace and equality, I constantly make efforts to reach inner and outer peace, but most importantly I believe that "We must be the change we wish to see in the world.". (Gandhi). My first step in human rights field was when I joined United Nations, an experience that has strongly marked my career. After many years spent in international human rights, and public interest law organisations, I decided to change the international perspective into a local context. My wish was to experiment the dynamics and the impact of a local organisation that is committed to social change within a multiethnic environment. After almost 20 years abroad (mainly in Hungary) I moved back to my hometown Tîrgu Mureş/Marosvásárhely a multiethnic setting in Romania, where I founded a local grass roots advocacy organisation called Civic Engagement Movement which advocates for human rights, minority rights and language rights of ethnic minorities. I have a strong commitment to human rights, I strongly believe in the strength of the civil society, I spent many years in international human rights organisation, I also worked in insecure environments, I have a track record of work in and good knowledge of Central Eastern Europe, including post conflict areas such as Kosovo and Serbia and I have vast experience in creating and implementing advocacy strategies with the aim of influencing decision makers.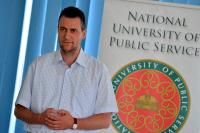 Balázs Vizi graduated in law at the Eötvös Loránd University (Budapest) in 1999, he received PhD in political science from the Katholieke Universiteit Leuven (KU Leuven) in 2006. He has specialized in international human and minority rights law. From 2002 he works at the Research Institute of Minorities of the Hungarian Academy of Sciences and from 2004 he is lecturer at the Department of International and European Law of the National University of Public Service. He is author of several publications on minority issues in the context of the European Union and co-editor of several books on minority rights protection. He has had major field trips and missions to European Academy of Bolzano; University of Pristina, Kosovo; ISSiRFA, Rome; Centre de Droit International ULB, Brussels; and Lateran University, Rome. Vizi is a member of Association for the Study of Nationalities and of the Board of the Observatiore european sur les minorities se la Sorbone in Paris. He is also a Non-Resident Senior Research Associate at the European Centre for Minority Issues, and editor of Pro Minoritate.