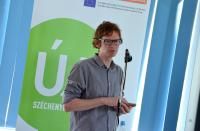 Senior Lecturer in Law at Middlesex University, London, where he coordinates the LLM on Minorities and Groups in Vulnerable Positions. He is also the organiser for the Minority Rights Summer School, now in its twelfth year, an annual week-long event held in Galway (Ireland) and London that invites speakers from academia, NGOs and institutions such as the UN Office of the Independent Expert on Minority Issues to speak to participants with a particular interest in minority or indigenous rights.
His most recent book, Minority Rights in the Pacific Region (co-authored with Prof. Joshua Castellino) was published by Oxford University Press in 2009. In 2007, his book Caste-based Discrimination in International Human Rights Law was published by Ashgate, and awarded the Hart Book Prize in 2008. In addition, he has written a number of journal articles on a range of human rights and minority rights issues, notably in the area of religion, racial discrimination and freedom of expression. He is an advocate for the NGO, Mafiwasta,which campaigns for migrant workers' rights in the Gulf.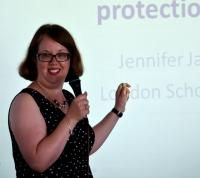 Senior Lecturer on Nationalism in Europe at the London School of Economics. She is the author of two books on minority rights National Minorities and the European Nation-State System (OUP, 1998) and Minority Rights: Between Diversity and Community (Polity, 2005) as well as numerous articles and edited book contributions. In addition to her academic research, Dr. Jackson-Preece acts as a consultant for various international and non-governmental organisations in the area of human and minority rights protection and ethnic conflict regulation.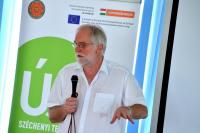 Dr.iur., Professor of Public Law, Public International Law and European Union Law at Goethe University Frankfurt am Main, Faculty of Law; and Co-Director, Merton Centre for European Integration and International Economic Order. Vice-Chairman of the Board, European Centre for Minority Issues (ECMI), Flensburg; Alternate Member, Management and Executive Board of the European Union Fundamental Rights Agency, Vienna (representing the Council of Europe); former Member and President (1998-2004 and 2010-2012) and Vice-President (2008-2010) of the Advisory Committee on the Council of Europe Framework Convention for the Protection of National Minorities.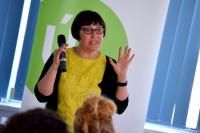 Anna-Mária Bíró is the director of the Tom Lantos Institute in Budapest. Prior to this she was a senior consultant to the Managing Multiethnic Communities Programme LGI/Open Society Foundations and a director of the course "Incorporating Ethnocultural Diversity into the Teaching of Public Administration", a course innovation session for teachers in higher education organised by the Central European University in Budapest. In 1996-2004 Anna-Mária was the head of the Budapest Co-ordination Office of Minority Rights Group International (MRG) and she worked as the Advisor on Minority Affairs of the OSCE Mission in Kosovo. In the early 1990s Anna-Mária was an advisor on international relations to the President of the Democratic Alliance of Hungarians in Romania. She worked as an intern with the International Service for Human Rights in Geneva and Amnesty International in London. She holds an M.Sc. in Public Administration and Public Policy from the London School of Economics and a PhD in political sciences from the Eötvös Loránd University, Faculty of Law and Political Science, Budapest, Hungary.

Among others, Anna-Mária is co-editor of Diversity in Action: Local Public Management of Multi-ethnic Communities in Central and Eastern Europe (LGI/OSI, 2001) and co-author of Minority Rights Advocacy in the European Union: A Guide for NGOs in South-East Europe (MRG, London, 2006). In 2011 she co-edited volume 18(2) of the International Journal on Minority and Group Rights. Her book "Civil Society Contributions to the Internationalisation of Minority Protection in Europe" is published by Brill Academic Publishers in 2014. Anna-Mária is member of The UK Network on Minority Groups and Human Rights.
Mr. Vizi graduated in law at the Eötvös Loránd University (Budapest) in 1999, he received PhD in political science from the University of Leuven in 2006. He has specialized in international human and minority rights law. From 2002 he works at the Research Institute of Minorities of the Hungarian Academy of Sciences and from 2004 he is associate professor at the Department of International and European Law of the Faculty of Public Administration of Budapest Corvinus University (since 2012 National University of Public Service). He is author of several publications on minority issues in the context of the European Union and co-editor of several books on minority rights protection.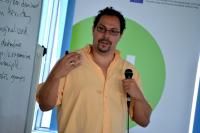 (JD, M.Phil., Ph.D., Habil.) senior research fellow and head of department of constitutional law, international law and legal theory at the Hungarian Academy of Sciences Institute for Legal Studies and Associate Professor at Eötvös University (ELTE) Faculty of Humanities, Department of Media and Communications, as well as Recurrent Visiting Professor at Central European University's Nationalism Studies Program and the National Public Administration University in Hungary.

Between 2000 and 2002 he was visiting scholar at New York University Law School. Having returned to Hungary, he served as Research Librarian at the Hungarian Parliament and visiting Professor at the Law Schools of Pázmány Péter Catholic University, Károli Gáspár Calvinist University, and Széchenyi University. In 2004 he was appointed Associate Professor, in 2006 Full Professor of Law at Kodolányi College.

In the past years he participated, and in most cases acted as lead researcher, in a number of research projects commissioned by the EU, the Council of Europe, the Open Society Justice Initiative, the International Centre for Democratic Transition, andthe Hungarian National Scientific Research Grant. Hehas been rapporteur for the European Parliament, regional correspondent for the East European Constitutional Review, expert witness at the City of Westminster Magistrates' Court, worked for the American Bar Association and the World Bank. He is member and chair of several editorial boards for academic journals and a book series' in Hungary.

He is a member of the Minority Research Network, the Network on Rights Equality & Diversity, the Association for the Study of Nationalities, and the Hungarian Helsinki Committee.

He has taught 45 courses, 11 in English. He has given over 70 presentations at international academic conferences and has published six books and over 200 articles.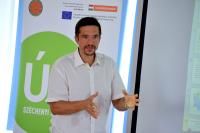 Tamás Korhecz was born and still lives in the township of Subotica (Vojvodina-Serbia), he studied law in Novi Sad University where he graduated in 1992. He continued his studies in 1994 at the Central European University - Legal Studies Department in Budapest. In 1996 he received LL.M diploma, while in 2000 he accomplished his doctoral studies and received SJD from comparative constitutional law.

From late 2000 Mr. Korhecz became elected member of the government (Executive Council) of the Autonomous Province of Vojvodina, leading administrative department responsible for legislation, administration and minority rights. He was two more times elected to this function and stay in that office till June 2010. In this period he actively shaped the legal system of his Country. As government member and academic he had opportunity to participate in various law drafting working groups, to incorporate his knowledge and social values acquired in the CEU primarily in the area of minority protection, human rights and constitutional law. He actively took part in the preparation of almost all draft-laws regulating minority rights, protection of human rights, powers, competencies and electoral rules of Vojvodina. His vision on decentralization, minority rights, human rights protection were incorporated in several laws, among others in the Yugoslav Law on the Protection of the Rights and Freedoms of National Minorities (2002), Serbian Law on the Determination of some Competencies of the Autonomous Province of Vojvodina (2002), Vojvodina Decree on the Provincial Ombudsman (2002), Vojvodina Decree on the Detailed Regulation of the Official Language Use of National Minorities (2003) Constitution of the Republic of Serbia (2006), Serbian Law on the Determination of the Competencies of the Autonomous Province of Vojvodina (2009), Statute of the Autonomous Province of Vojvodina (2009), Serbian Law on the National Councils of National Minorities (2009). All the above mentioned legislative acts consist important contribution to the European integration of Serbia, and overall reform of the human rights protection in Serbia.

From July 2010 he is acting president of the democratically elected Hungarian National Council (self-government) in Serbia.

From academic 2002/2003 Tamas Korhecz teaches constitutional and administrative law. Presently he is full time professor at Novi Sad seated Faculty for Legal and Business studies "Lazar Vrkatic" and also teaching at the University Educons in Sremska Kamenica. From 2009 he is visiting professor at the Central European University – Legal Studies Department in Budapest and Deák Ferenc Faculty of Law in Gy?r, Hungary. He published two books and more than 50 articles in various journals in Hungarian, Serb and English languages. In the focus of his academic research are issues like the protection of minority rights, official language legislation, organization of administration, decentralization of the state.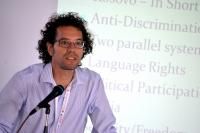 Mr. Burema is a project manager with the European Centre for Minority Issues (ECMI) Kosovo, where he started working in September 2008. He is currently engaged in research on community rights indicators and an evaluation of Kosovo's 'Strategy for Communities and Returns 2009-2013'. During his time with ECMI Kosovo, Mr. Burema has managed a number of projects covering a variety of issues, including the legal empowerment of marginalized groups in Kosovo and the inclusion and participation of minority communities in Kosovo's decentralization process. Mr. Burema has published on reconciliation and decentralization in Kosovo and has conducted research on minority issues for the Council of Europe and Minority Rights Group. He has a Master's Degree in 'Conflict, Security and Development' from King's College London and a BA in Social Science from University College Utrecht.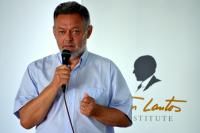 Mr. Salat is associate professor at the Political Science Department, Babe?-Bolyai University, Cluj, Romania. He teaches ethnopolitics, IR theory, multiculturalism and intercultural communication. Between 2004 and 2006 he was vice-rector of the Babe?-Bolyai University, since 2008 he has been vice-dean. He is chair of the board with the Ethnocultural Diversity Resource Center, an independent NGO established in 2000, active in the field of minority issues and interethnic relations in Romania. In 2013 he was elected external member of the Hungarian Academy of Sciences. He authored eight books and co-authored seven, among others Diversity and Democracy (2011, in Hungarian language), Politics and Ethnicity (2011, in Romanian), Policies of Integration of National Minorities in Romania (2008, in Romanian), The Romanian-Hungarian Relations and the French-German Reconciliation (2004, in English, Romanian and Hungarian), A New Balance: Democracy and Minorities in Post-Communist Europe (2003, in English), Ethnopolitics – From Conflict to Equity (2001, in Hungarian). He also published several chapters, articles and studies in Hungarian, Romanian and English, mainly on minority and interethnic issues, in Romania and abroad.