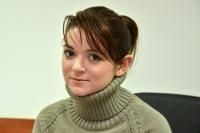 Katinka Beretka graduated from the Faculty of Law at University in Novi Sad (Serbia) in 2009, and did her master studies in the International Business Law of the Central European University, Budapest. Currently she is a PhD student in the Doctoral School for State and Legal Studies of Széchenyi István University in Győr. Her thesis refers to problems deriving from separation of powers between different levels of state: constitutional status and competences of AP Vojvodina. Works as councilor for linguistic issues in the National Council of Hungarian National Minority in Serbia and as teacher assistant in the Dr. Lazar Vrkatic Law School, Union University.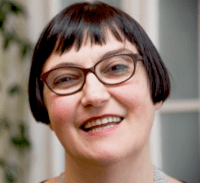 Anna-Mária Bíró became the President and CEO of the The Tom Lantos Institute in February, 2013. She holds a M.Sc. in Public Administration and Public Policy from the London School of Economics and a PhD in political sciences from the Eötvös Loránd University, Faculty of Law and Political Science, Budapest, Hungary.Anna-Mária Bíró has dedicated her career to bringing awareness to minority populations and promoting human rights. She began her career, working as an intern at the International Service for Human Rights in Geneva and Amnesty International in London.  In the early 1990s, Anna-Mária Bíró was an advisor on international relations to the President of the Democratic Alliance of Hungarians in Romania. Between 1996 and 2004 she was the head of the Budapest Co-ordination Office of Minority Rights Group International (MRG) and she worked as the Advisor on Minority Affairs of the OSCE Mission in Kosovo. Prior to working at the Tom Lantos Institute, Anna-Mária Bíró was a senior consultant to the Managing Multiethnic Communities Programme, LGI/Open Society Foundations. Also, she was a director of the higher education, innovation course "Incorporating Ethno-cultural Diversity into the Teaching of Public Administration" that was organized by the Central European University in Budapest.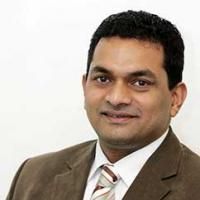 Joshua Castellino has an MA in International Law and Politics and completed his PhD in International Law and Human Rights Law. He is Professor of Law & Dean of the School of Law at Middlesex University, London, and Adjunct Professor of Law at the Irish Centre for Human Rights, Galway, Ireland. He teaches public international law and international human rights law (all levels) and with the development of the postgraduate specialism on Minority Rights Law. He founded the Annual Summer School on Minority & Indigenous Peoples Rights at the National University of Ireland, Galway. Castellino was part of the EU-China Experts & Diplomatic Dialogue and Lawyers for the New Millennium: Support for the Arab Law Union. He regularly engages with multilateral organisations and with Law Societies and NGOs in Europe, Asia, the Middle East and Latin America, on issues of human rights advocacy and public international law. He is currently on the Leadership Council of the United Nations Sustainable Development Solutions Network where he co-chairs the Thematic Group on Social Inclusion, Gender and Human Rights. He has authored and edited eight books in international law and human rights law, on self-determination, title to territory and indigenous peoples rights, besides several articles on a range of these and other legal sub-topics. He has completed the third, in a five-book series published by Oxford University Press, on issues concerning Global Minority Rights Law, the latest entitled Minority Rights in the Middle East: A Comparative Legal analysis (with Kathleen Cavanaugh).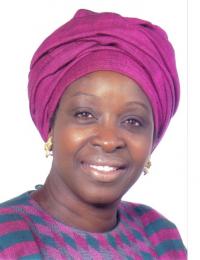 Bineta Diop is the Executive Director and Founder of Femmes Africa Solidarité. She has led numerous peacebuilding programmes, including women, peace and security initiative that resulted in the creation of a strong West African women's movement, the Mano River Women's Peace Network, which was awarded the United Nations General Assembly Prize in Human Rights in 2003.
Mrs. Diop has led teams to observe elections in post-conflict countries such as Liberia and solidarity missions to women in crisis situations, as in the case of Guinea. She has facilitated peace talks among women, particularly during the Burundi and the Democratic Republic of the Congo peace negotiations. Ms. Diop played an instrumental role in achieving gender parity within the African Union Commission in 2003, which culminated in the election of five female Commissioners, and the adoption of the African Charter on Women and Peoples' Rights (Maputo Protocol) and the Solemn Declaration on Gender Equality in Africa.
Mrs. Diop has been elected President of the African Union ECOSOCC Gender Cluster. She is involved in various NGO Working Groups that monitor United Nations Security Council Resolution 1325 on women, peace and security. Ms. Diop is a member of the Global Agenda Council on Conflict Prevention of the World Economic Forum, and previously served in the 6th Advisory Group of the International Committee of the Red Cross, and as a member of the Board of Directors of the Centre for Humanitarian Dialogue. In March 2010, she co-chaired the high-level Civil Society Advisory Group on Resolution 1325 with H.E. Mary Robinson.
Mrs. Diop has received numerous honours and awards and in 2011 was named by TIME magazine as one of the 100 Most Influential People in the World. In 2012, the United Nations-mandated University for Peace awarded her a "Doctor Honoris Causa in International Peace Studies".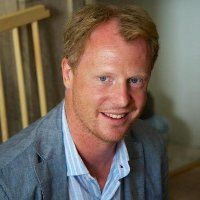 Vincent de Graaf has a broad background in international law, diplomacy and human rights. He is a Senior Adviser to the OSCE High Commissioner on National Minorities in The Hague as well as Head of the Section responsible for Eastern Europe, the Caucasus and Central Asia. He is specialised in European and Public International law and holds law degrees from the Universities of Aix-Marseille (mention très bien), Maastricht (cum laude) and Cambridge (first class, Clive Parry Prize for International Law.
De Graaf previously worked for the Legal Service of the European Commission, the Directorate of Legal Affairs of the Netherlands Ministry of Foreign Affairs and the Netherlands Council of State in the fields of EU enlargement, human rights, migration and EU law. He is regular guest lecturer at different universities and in 2012 taught a course at the University of Amsterdam entitled "States, Human Rights and Minorities in Transition" on human and minority rights in Central and Eastern Europe. He is also a member of the Board of Editors of Security and Human Rights, a scientific journal published by Brill International.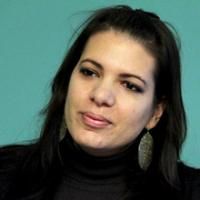 Rita Izsák was appointed as Independent Expert on minority issues by the Human Rights Council in August 2011. She is the second holder of the mandate of Independent Expert. She is independent from any government or organization and serves in her individual capacity. Rita Izsák holds a Masters in Law diploma from the Péter Pázmány Catholic University, Budapest, Hungary. She has been working on human and minority rights for a decade. She started her career in the Budapest-based European Roma Rights Center and later became a Consultant with the United Nations Office of the High Commissioner for Human Rights, the Open Society Institute, the Roma Education Fund, and the Association for Women's Rights in Development. She completed field missions in Somaliland/Somalia where she worked with the Somaliland National Youth Organization (seconded by the London-based Progressio) and gave human rights lectures in Hargeisa Law University. Afterwards, she moved to Srebrenica, Bosnia and Herzegovina, to join the Organisation of Security and Co-operation in Europe as a Human Rights Officer. She was the Chief of Staff of the Social Inclusion State Secretariat of the Hungarian Ministry of Justice and Public Administration and was responsible for several key priorities under Hungary's EU Presidency, including the establishment of the European Framework for National Roma Integration Strategies. Between 2011 and spring 2013, Ms Izsák was the President and CEO of the Tom Lantos Institute (TLI).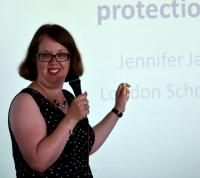 Jackson-Preece holds a BA and MA in political science from the University of British Columbia and DPhil in International relations from Oxford University.  Jackson-Preece is currently an Associate Professor of Nationalism, with a joint appointment in both the European Institute and the Department of International Relations, at the London School of Economics and Political Science.
She specialises in Human and Minority Rights Law and Policy Ethnicity, Nationalism and Religion in International Relations Problems of Security in Plural Societies, History of the European States System International, and Political Theory. She has consulted for Minority Rights International, The European Union, Foundacion Caja Madrid, Government of Hungary, and Beth Shalom.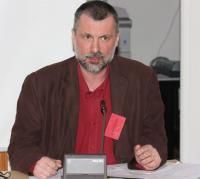 Zoltán Kántor is a sociologist and a political scientist. He is the Director of the Institute on Hungarians Abroad. Kántor was educated at the University of Timisoara and at the Central European University, where he studied political science. He also studied at the University of Edinburgh and in 2000 he completed the ELTE Ethnic and Minority Studies programme. Kántor's main research interests are nationalism, minorities, Hungarian minority abroad, and the domestic and foreign policy of Romania. He published extensive research in Hungary, Romania, Slovakia, Germany, US and in many other countries. From 1999 he worked at the Teleki Pal Institute and from the 2006 at the Hungarian Institute of International Affairs. He teaches at the Pazmany Peter Catholic University. He also gives lectures at the Babes-Bolyai University, at the National University of Public Service and at the Eötvös Loránd University.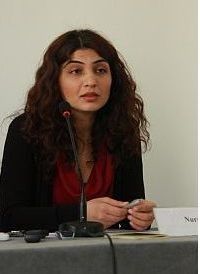 Nurcan Kaya holds an LLM in international human rights law from the University of Essex. Kaya was the Director of Strategic Fund for Turkey. Nurcan is a lawyer specialising in human rights – in particular minority rights, equality, anti-discrimination remedies under international human rights and European Union law – and violence against women.
Previously she has worked as an expert/researcher at the Human Rights Law Research Center of the Istanbul Bilgi University. Nurcan has worked for Minority Rights Group International as Anti-Discrimination Law Officer, later as Cyprus Coordinator and is currently working as Turkey Coordinator for the same organisation. Initially a consultant for Sigrid Rausing Trust, she was the Director of the SFT since 2007. Nurcan has authored and co-authored several reports and articles on minority rights in Turkey and international standards.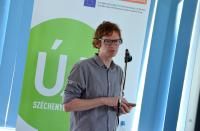 Keane holds a BCL in Law and French from University College Cork, and an LLM and PhD from the Irish Centre for Human Rights, National University of Ireland, Galway. Currently, Keane is Senior Lecturer in Law at Middlesex University. Dr Keane's teaching is in Child and Family Law (undergraduate, BA and LLB) and International Human Rights Law, Minorities and Vulnerable Groups, and International Migration and the Law (postgraduate, LLM). He is also a visiting lecturer in Tort Law at Université Montesquieu-Bordeaux IV, France, and in Human Rights and Security at the European Inter-University Centre for Human Rights and Democratisation, Venice, Italy. Keane's research focuses on international human rights and minority rights law. His book 'Caste-based Discrimination in International Human Rights Law'. Keane is currently part of a research team drawn from experts in a number of different institutions to carry out an independent study entitled 'Caste in Britain' for the Equality and Human Rights Commission.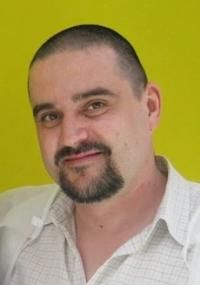 Tamás Kiss is a researcher (sociologist-demographer) at the Romanian Institute for Research on National Minorities. His main research topics are demographic discourses in Eastern Europe (Romania and Hungary) in global and national contexts; processes of ethnic categorization; ethnicity and demographic behavior; international migration; ethnic politics. He is a PI on the Developmental Idealism, Global and Local Hierarchies in Romania research project.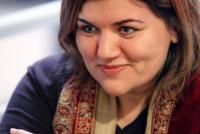 Angéla Kóczé, PhD is a sociologist. Currently she is a Visiting Assistant Professor at the Wake Forest University. She is also research fellow at the Hungarian Academy of Sciences, Institute of Sociology and affiliated research fellow at the Central European University, Center for policy Studies. Dr. Kóczé has done several research mainly focused on social and legal inequalities of Roma in the various European countries as well as the intersection of gender ethnicity and class regarding minority and migrant population in Europe. She has written extensively about the racialization and the unequal access to social, economic and political rights of Roma in Europe. Some of her work was published in various books by Palgrave, Ashgate as well as international organizations such as UNDP. Besides her academic career Dr. Kóczé also worked as a senior policy adviser in the Hungarian government (2004-2008). Previously to gain her PhD, she worked as a funding director of the European Roma Information Office (ERIO) in Brussels (2003-2004), as well as the former director of the human rights education program at the European Roma Rights Centre (1998-2003) in Budapest, Hungary. Moreover, she was the founding director of the Romaversitas program (1996) in Budapest which offers a scholarship and mentorship for underprivileged Roma minority university students.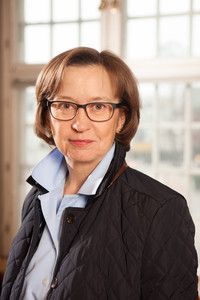 Dr. Malloy holds a doctorate in Government from the University of Essex (UK) and an MA in Humanities and Social Sciences from the University of Southern Denmark. She is the director for the European Centre for Minority issues and heads up ECMI's research cluster Citizenship and Ethics and teaches at the University of Southern Denmark and Flensburg University. She is a political theorist specializing in political and legal aspects of national and ethnic minority rights in international law and international relations, especially in the European context. Her current research include minority citizenship, agonistic democracy, ethno-ecologism, minority indicators, and inter-sectional discrimination. Dr. Malloy has been called upon for expert advisory opinions by local and national governments, the Council of Europe, the OSCE and the European Commission. She is a member of the Advisory Committee on the European Framework Convention for the Protection of National Minorities elected by the Committee of Ministers in respect of Denmark. Dr. Malloy has previously taught at the EU's Master Programme in Human Rights and Democratization in Venice, Italy, the Master in European Integration and Regionalism in Bolzano and the University of Bologna's European Master in Peace-making and Peace-building. She currently teaches a course on political theory as well as courses on minority issues in the joint cross-border programme European Studies at the University of Southern Denmark and Flensburg University.
Dr. Malloy has served in the Danish Foreign Service in numerous positions and represented the Danish Government in international fora on post-conflict resolution for Rwanda and Bosnia, transition and development for Albania as well as on indigenous affairs issues. Dr. Malloy is the author of National Minority Rights in Europe (OUP, 2005) as well as numerous articles about minority issues.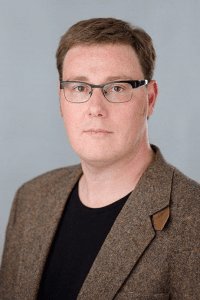 Daniel Monterescu is assistant professor of urban anthropology and Phd Program Director at the Department of Sociology and Social Anthropology at the Central European University. He received his Ph.D. in anthropology from the University of Chicago (2005). Monterescu currently studies the Jewish revival in Central European cities and the history of wine making in Israel, Hungary and Italy. He has published widely on ethnic relations and urban space in binational (mixed) towns as part of a larger project on identity, sociality and gender relations in Mediterranean Cities. He is author (with Haim Hazan) of Twilight Nationalism: Tales of Traitorous Identities – a bilingual (Arabic-Hebrew) study of autobiographical narratives of Palestinians and Jews in Jaffa (2011), and editor (with Dan Rabinowitz) of Mixed Towns, Trapped Communities: Historical Narratives, Spatial Dynamics and Gender Relations in Jewish-Arab Mixed Towns in Israel/Palestine (Ashgate Publishing, 2007). His monograph entitled Gentrifying the Bride of Palestine: Binational Urbanism in Jaffa is forthcoming at Indiana University Press.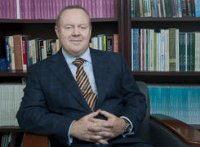 O'Leary holds a PhD of Political Science from the London School of Economics and Political Science (LSE), which was published as The Asiatic Mode of Production: Oriental Despotism, Historical Materialism and Indian History. From 1983 to 2003, O'Leary was on the faculty of the LSE as a professor of Political Science, head of Government Department, and elected Academic Governor. Between 2012 and 2014, he was a professor of Political Science at Queen's University Belfast. Currently he is the Lauder Professor of Political Science at University of Pennsylvania.
O'Leary's career has also included political advisory work. He was a political advisor to the British Labour Shadow Cabinet on Northern Ireland between 1987-8 and 1996-7. He advised Irish, British, and American ministers and officials and the Irish-American Morrison delegation during the Northern Ireland peace process, appearing as an expert witness before the US Congress, and being a guest at the White House. O'Leary has also worked as a constitutional advisor for the European Union and the United Nations in the promotion of confederal and federal re-building of Somalia, and for the United Kingdom's Department of International Development in constitutional consultancies on power-sharing in coalition governments in Kwa-Zulu Natal, South Africa, and in Nepal. Between 2003 and 2009 he was regularly an international constitutional advisor to the Kurdistan Regional Government in Iraq, assisting in the negotiation of the Transitional Administrative Law (2004); electoral systems design (2004-5); the Constitution of Iraq (2005), and the Constitution of the Kurdistan Region (2005-). He has been an expert witness on Iraq to branches of the US Government, and to the United Kingdom's Iraq Commission. In 2009-2010 O'Leary was seconded to the UN as the Senior Advisor on Power-Sharing in the Standby Team of the Mediation Support Unit of the Department of Political Affairs.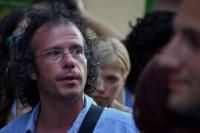 Dr. Papp is a cultural anthropologist. He graduated summa cum laude from the University of Debrecen. Papp is a lecturer at the Social Sciences Department of the the Eötvös Loránd University, and he is also a member of the Foreign Affairs committee. His main research areas include religion, ethnicity and culture, ethnic relations in Central and Southeastern Europe. He also researched Hungarian-Jewish culture in Central Europe and in Israel.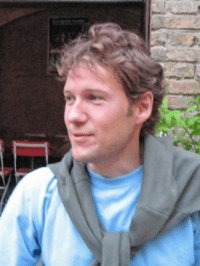 Márton Rövid recently earned a PhD in political science at Central European University. In the course of his doctoral research, he studies cosmopolitan theories and the notion of transcendence of national citizenship in the light of the case of Roma, an allegedly non-territorial nation. His research interests include: theories of cosmopolitan democracy, global civil society, transnational social movements, international politics of multiculturalism, the Romani movement.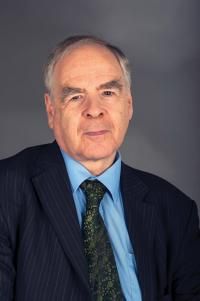 Schöpflin graduated with a M.A., LL.B. from the University of Glasgow and received postgraduate studies at the College of Europe in Bruges. Schöpflin was elected a Member of the European Parliament for Fidesz-Hungarian Civic Union in 2004 and re-elected in 2009. He serves as a full member on the Parliament's Constitutional Affairs Committee (AFCO) and as a substitute member on the Foreign Affairs Committee (AFET) and its Subcommittee on Security and Defence (SEDE).
Previously he has worked at the Royal Institute of International Affairs from 1963 to 1967 and the BBC from 1967 to 1976. He taught at the school of Slavonic and East European Studies, University of London (1976-2004), including latterly as Jean Monnet Professor of Politics and Director of the Centre for the Study of Nationalism. Until 2011 he was teaching in Forli, University Bologna, Faculty of Political Sciences.
Schöpflin's principal area of research is the relationship between ethnicity, nationhood and political power, with particular reference to post-communism. He is the author of Politics in Eastern Europe 1945-1992 (Blackwell, 1993) and Nations, Identity, Power (Hurst, 2000), and co-editor of and contributor to Myths and Nationhood (Hurst, 1997, with Geoffrey Hosking) and State Building in the Balkans: Dilemmas on the Eve of the 21st Century (Longo, 1998, with Stefano Bianchini) and The Dilemmas of Identity, among many other publications. His latest book, Politics Illusions, Fallacies was published in 2012 by the University of Tallin.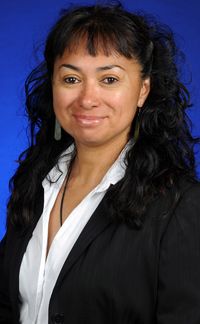 Valmaine Toki is of Nga Puhi, Ngati Wai and Ngati Rehua descent. Before joining Te Piringa she taught at the Faculty of Law, University of Auckland within the areas of Contemporary Treaty and Māori Issues, Jurisprudence and Legal Method. As a He Ture Pumau scholar Valmaine previously worked for Te Ohu Kai Moana Trustee Ltd on Māori fisheries, aquaculture and asset allocation. During this time Valmaine completed an MBA from the Australian Maritime College at the University of Tasmania, focusing on marine resource management, spanning strategic planning, economic growth, management planning, and sustainable practices. Valmaine has assisted in cases to the Māori Land Court, the Environment Court, and the High Court and as a Treaty negotiator for her hapu.
Her research interests lie within the area of human and indigenous rights, therapeutic jurisprudence and resource management. Recently she has undertaken research into 'therapeutic jurisprudence' as a vehicle to implement indigenous legal systems/tikanga Māori to reduce the disproportionate number of Māori criminal offenders. This envisages a specialist indigenous court that embraces Māori customs, ethics, values, and norms. Valmaine is a Vice Chair on the United Nations Permanent Forum on Indigenous Issues.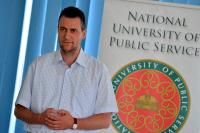 Balázs Vizi graduated in law at the Eötvös Loránd University (Budapest) in 1999, he received PhD in political science from the Katholieke Universiteit Leuven (KU Leuven) in 2006. He has specialized in international human and minority rights law. From 2002 he works at the Research Institute of Minorities of the Hungarian Academy of Sciences and from 2004 he is lecturer at the Department of International and European Law of the National University of Public Service. He is author of several publications on minority issues in the context of the European Union and co-editor of several books on minority rights protection. . He has had major field trips and missions to European Academy of Bolzano; University of Pristina, Kosovo; ISSiRFA, Rome; Centre de Droit International ULB, Brussels; and Lateran University, Rome. Vizi is a member of Association for the Study of Nationalities and of the Board of the Observatiore european sur les minorities se la Sorbone in Paris. He is also a Non-Resident Senior Research Associate at the European Centre for Minority Issues, and editor of Pro Minoritate.