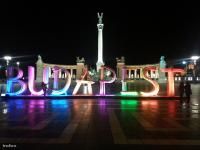 Budapest is the capital city of Hungary and the country's principal political, cultural, commercial, industrial and transportation centre. With its almost two million inhabitants, Budapest is the biggest and most densely populated town in the country. One in every five Hungarian citizens lives in Budapest, and over half of the nation's GDP is generated here. Half of Hungary's university students study in the capital, and the majority of professors work here, too. The proportion of researchers working in Budapest is even higher.
The town itself stretches along the banks of the Danube, which divides the city into 2 parts: Buda, dominated by hills and slopes, and Pest with its plain.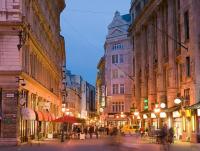 Budapest is a city of diversity, where you can find the marks of different historical eras: to feel the Turkish atmosphere go and see the burial monument of Gül baba, the historic streets and monuments of the Castle District are equally noteworthy, you can witness the rapid transformation that took place during the 19th century by walking along Andrássy Avenue or the boulevards. If you prefer undisturbed calmness, take a stroll in the villa quarters in Rózsadomb. The capital is rich in historical monuments and there are countless architectural treasures such as theParliament or the Opera House, Szent István Basilica and the Buda Castle.
Apart from all this, there are numerous sites and various events to see: more than 200 museums and 40 theatres, festivals throughout the year, and around 80 thermal springs and spas. The list is really endless!
Source: https://english.tpf.hu/
More information: https://www.budapestinfo.hu/, https://www.budpocketguide.com/, https://english.budapest.hu